Data Platform
for
Raystack empowers organizations to discover, process, analyse and govern data faster and efficiently. Unlock the potential of data.
Powering the best data teams
Why Raystack
An experience-first approach
to data platform
Raystack products stands apart from others as it takes an experience-first approach to evolve data platform. It is designed to reduce friction between different personas within organization.
Discover
Navigate through large amount of data across the organization.
Understand
Get contextual knowledge with lineage, quality and metadata.
Operate
Process, wrangle, transform or analyse data as per your needs.
Apply
Drive business value with data, models and insights.
Govern
Secure, audit and govern data across the lifecycle.
Unified platform
A fully-integrated suite
of data products
Raystack brings together a fully-integrated suite of open-source products that are required to build an end-to-end data platform for all your needs from ingestion to insights.
It also provides products for control plane ranging across infrastructure orchestration, observability, security, access control and data catalog.
Ecosystem
Built around the ecosystem,
for the ecosystem
Our platform is designed to be flexible and adaptable, and we've built a thriving ecosystem of integrations, and tools to help you get the most out of our platform. Whether you need to integrate with existing systems, access third-party tools, our ecosystem has you covered.
Integrations
Raystack products have pre-built integrations with data ecosystem including open-source tools like Kafka, Flink and cloud platform services like Redshift, BigQuery and more.
APIs and SDKs
Unlock the power of data with the amazing APIs and SDKs provided by our Raystack platform. Raystack products have APIs and SDKs are available in a wide range of languages to suit your needs.
Documentation
Raystack products are designed to be intuitive and easy to use, and our comprehensive documentation is an essential resource to help you get the most out of our platform.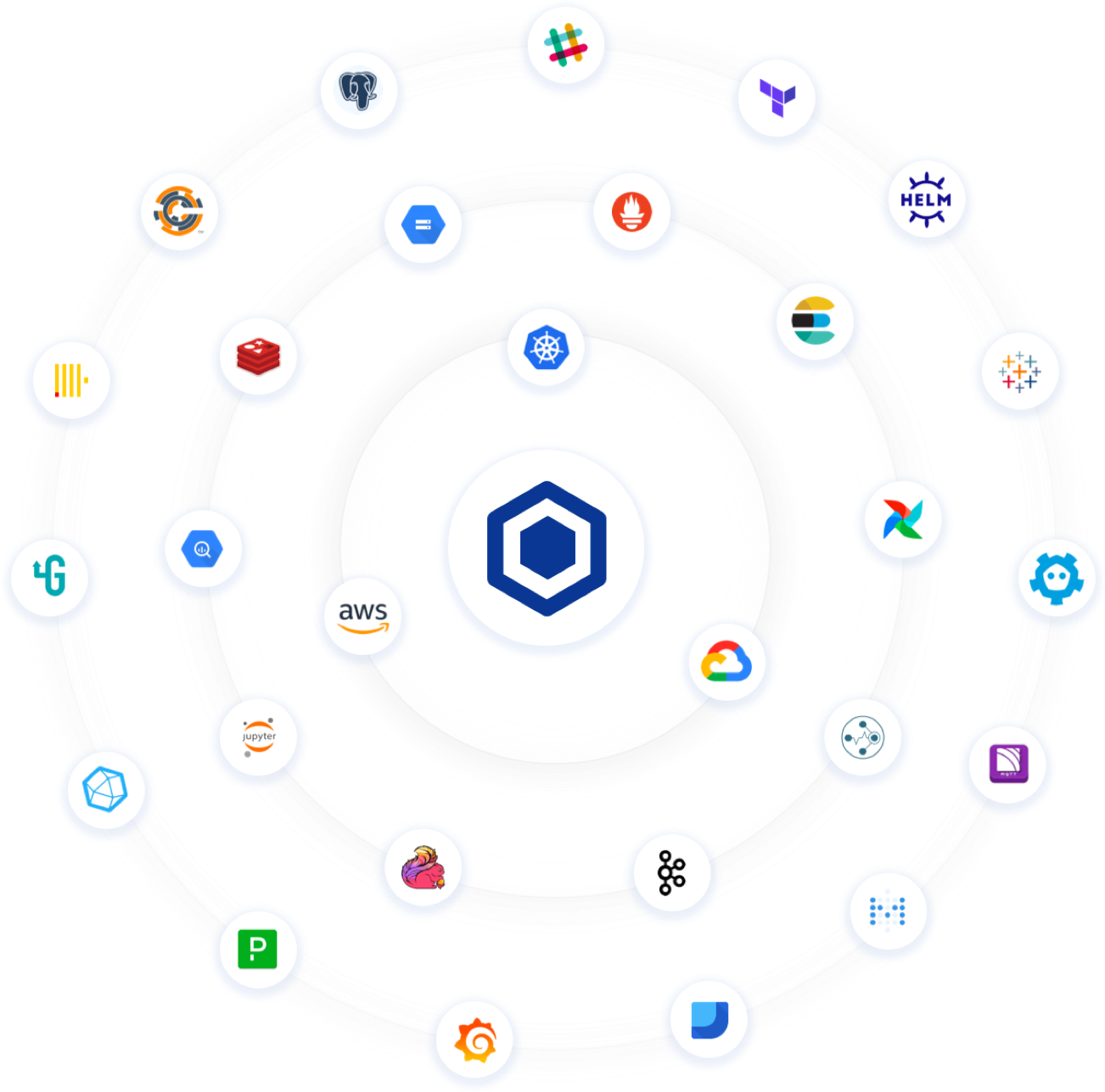 The Raystack Stack
Don't waste time reinventing
the data stack
Our tools provide a control plane for each layer of the DataOps, enabling enterprises to make the shift to a self-service operating model. Each product addresses specific technical and organizational challenges of self-service data platform.
Battle-tested reliability
Raystack prodcuts has undergone extensive testing and validation to ensure reliability under a variety of conditions, giving you confidence in the integrity and availability of your data.
Fastest-improving platform
Accelerate your data journey with the fastest-improving DataOps platform. Our community is constantly working to improve and optimize our platform to deliver the best possible performance and value to our users.
Incremental adoption
Experience the flexibility and scalability of incremental adoption with our data platform. Easily add new features and functionality, and enjoy seamless integration with your existing systems and processes.
Effortless integrations
Raystack products are designed to be flexible and adaptable, making it easy to integrate with a wide range of systems. With our intuitive interfaces and step-by-step guides, you'll be up and running in no time.
Safe and secure
Raystack prodcuts are designed with security at its core, using robust and proven technologies to protect your data and keep it safe from unauthorized access. Trust us to keep your data secure and protected.
Manage and govern
Our platform is designed to give you the tools and visibility you need to manage and govern your data effectively. From data lineage tracking to compliance reporting, we've got you covered.